Welcome to St. John the Baptist Catholic Church
Our parish community is a vibrant and active place, continuing the mission of Christ in all that we do. We are a warm and welcoming community which prides itself on embracing all that enter our doors. Whether you are searching, visiting, or have chosen to become part of our parish, we hope that you find a spiritual home here at St. John's. On this site, you will find the current Mass times, our scheduled events, and other information about our parish. We welcome you to join us for Mass, and invite you to participate in the life of the parish family!
Growing Disciples Series

In the link below, please find a series of short video messages recorded by members of the Growing Disciples Core Team, which are meant to provide all of the faithful with tactical information and updates regarding the Growing Disciples series.
Growing Disciples Videos
Growing Disciples Informational Pamphlet
We are livestreaming
our weekend Masses!
Volunteers Needed
Altar Servers Needed—St. John's Parish is in need of altar servers at both weekend Masses. Students 4th grade and older and adults are needed and encouraged to help serve at our weekend Masses. Contact Silvia Comfort (217-520-6305) to get more information.

Music Leaders Needed—You may have noticed we have been short-handed lately at both weekend Masses. Some-times we have no musician available. Sometimes we have no Cantor available. Sunday Mass with no music is not good liturgy. Anyone high school age and older is welcome and needed to help us provide music at our weekend Masses. Contact Debbie Askins (217-935-3727) to volunteer or to get more information.

Lectors, Greeters, Ushers—These ministries need help too. To volunteer, please call the Parish Office.

We ask that you prayerfully consider if God might be calling you to minister to our parish in one of these ways.
Weekend Mass Schedule
Saturday 4:00 PM
Sunday 8:30 AM

Weekday Mass Schedule
Wednesday & Friday 8:00am
Last Friday of each month is adoration after 8:00 mass
Baptism
Parents must be registered members and attend a class prior to scheduling the Baptism. Contact the Parish Office for further details.
Marriage
Couples planning a marriage need to have a personal interview with the Pastor at least 6 months prior to the date of the wedding.
Confessions
Confessions will be heard Saturdays at 3:20pm to 3:50pm or by appointment.
Office Hours
Tuesday & Wednesday
9:30 am to 2:30 pm
Phone: 217-935-3727
Emergency cell 815-414-3083
E-mail: [email protected]
Prayer requests
Please pray for the following:
Nursing Homes: Bob Block, Roy Harrold, Jim Hertel, Helen Johanns, Linda Kilgarriff, Henri Stegemeier, and Sue Thompson
Prayers for the sick:
Kay Bailey, Mary Lou Barnett, Pamela Boatright, Connie Brown, Jack & Phyllis Darnall, Betty Bray Geneser, Rosemary Girard, Bev Hartsock, Mary Hirsch, Patty Lecomte, Steve Lighthall, Vi Lighthall, Randie Livingood, Kirby McDonald, Joni Mollet, Carrie Noar, Fran Runyen, Bill Sargent, Marcella Strutner, Donna Torbert, Angie Walden, Rita Williams, Brett Willits, and Florence Workman
Important Information
New Parish Office Hours
Beginning January 1, 2022 the Parish Office will be open on Tuesdays and Wednesdays from 9:30am to 2:30pm. Father James will be available for appointments during these hours. Father will also be available for appointments on Thursdays from 9:30am to 2:00pm at Sacred Heart Rectory. Bullention articles will continue to be due on Mondays by 9:30am. Collection Counters will continue to count on Monday mornings.
New Weekday Mass Schedule
Beginning January 1, 2022 St. John's Weekday Mass Schedule will be Wednesdays and Fridays at 8:00am. Sacred Heart Weekday Masses will remain at 8:30am on Tuesdays
and Thursdays. Adoration will be held at Sacred Heart on the first Friday of the month at 11:00am followed by Mass at noon. Adoration will be held at St. John's on the last Friday of the month following the 8:00am Mass. The Weekend Mass Schedule will remain the same.
Confessions Schedule
Please make note that Father James is now hearing Confessions every Saturday from 3:30pm to 3:50pm before the 4:00pm Mass or by appointment. He will be located in the Servers Sacristy (room on left in Sanctuary). He has also begun hearing Confessions every Tuesday at Sacred Heart following the 8:30am Mass from 9:00am to 9:30am.
Please consider a subscription to the Catholic Post newspaper for all things going on in the Catholic community
Readings
Weekly reading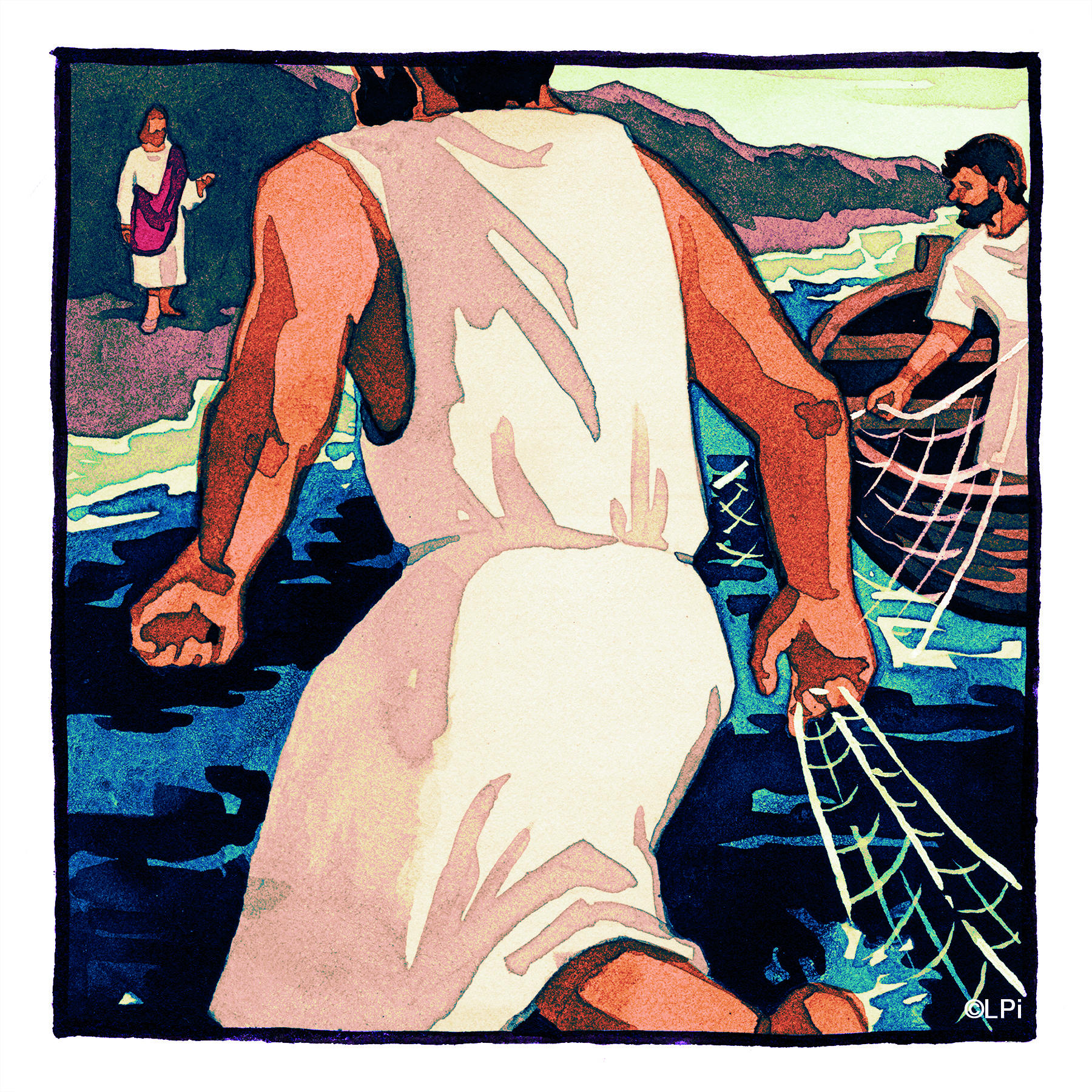 Weekly reading
Readings for the week of January 22, 2023
© Liturgical Publications Inc
Staff Listing
Deacon

Deacon

Secretary/Bookkeeper

Parish Council President

Trustee

Trustee

Religious Education Coordinator

Maintenance

Organist

Guitarist

Guitarist